First of all, an apology.
I'm sorry that I have marketed* my collection of incoherent nonsense as an all-sport blog, when my last few entries have focused almost entirely on Manchester United. Therefore, I'm going to the dignified thing and...continue to talk about United tonight.
* - I say marketed, this blog hasn't made me a penny, and it probably never will. Strip away the analogies and it's pretty crap.
I'm aware that as an editorial 'all-rounder', I am as successful as I was an all-rounder for my school cricket team (my batting average was below two and I had an illegal bowling action). I'm also aware that my last three pieces have been less an objective view of United's current plight and more an impassioned plea for support for David Moyes. But it's my blog, I can do whatever I like with it. Until you beg me to stop.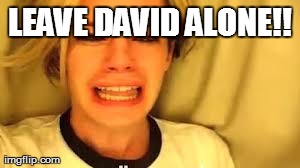 Let's begin.
The recent signing of Juan Mata has brought a lot of optimism to Manchester United, and there is hope that things might, MIGHT start to turn around. Yes, Mata cost over £37 million and yes, no one is quite sure where Mata will fit in the United team, but we bought someone! An actual player! A player renowned for talent! Not his hair!
But let's not kid ourselves, the signing of the former Chelsea player remains the embodiment of the phrase 'polishing a turd', even if he is dam good polish. In spite of Mata's arrival, United look as fragile in defence as an ice condom and as ineffective in midfield as an...ice condom. For all our optimism and proclamations of a return to the glory days, Juan is not a better defender than Chris Smalling and he is not a better holding midfielder than Darren Fletcher. He is merely the first step of a long journey. The tip of the iceberg. The foothills of a mountain (the Mata-horn?).
At the time of writing, there are five days until the transfer window shuts, and United probably need at least one more signing to justify the new-found good feeling around the club. There have been whispers of a bid for Southampton's Luke Shaw in a bid to shore up (pun intended) the left-back position, which looks set to be vacated by Patrice Evra in the summer. Even if Evra seems to be the only person not to know this. In fact, Evra looks more and more like a naive husband blind to his partner's rather obvious infidelity.
Of course, most United fans would welcome this news. Shaw looks as good a future left-back prospect as Gareth Bale once was. Gareth Bale, the Real Madrid right winger. But even so, although left-back is in need of a revamp, there is another area in more urgent need of an overhaul. I'll give you a clue: Cleverley, Carrick, Fletcher, Giggs.
Can you tell what it is yet?
Bingo! Central midfield indeed! Over the last four weeks, as I have anxiously checked every available gossip column for news of a new midfield powerhouse, I have experienced giddy excitement before inevitable, crushing disappointment. Stellar names are mentioned and then consigned to the scrap heap as players sign new contracts out of pure fear of having to play for us, or as clubs apply for restraining orders to keep David Moyes and Phil Neville away from their stadiums. And to stop going through their bins.
I've become so desperate that I've even stopped believing in my own mantra: if CaughtOffside say it will happen, it will not happen.
Yohan Cabaye is the latest player United won't buy. Although he would be a vast improvement on our current stock of midfielders, he would not make us good enough to compete in the years to come and certainly won't justify the huge transfer fee Newcastle are likely to demand. Besides, we'd find a way to make him one-paced and totally average. We'd find a way to make a French player predictable.
Another far more exciting prospect is Arturo Vidal. Ahhh Vidal, you tease! Will he join us? Won't he? No, he won't. Or will he?! No, he won't. Why would Juventus sell him? Why would Vidal leave a team which is top of Serie A for United? What can we offer him, other than a bit more money? A Twix? Michael Carrick's parking space?
If not Vidal, we only said Juve could BORROW Pogba, right?
However, I can still dream. Vidal is so good, I would put my hand in a blender and listen to Justin Bieber albums for three weeks just for the chance to see him come to Old Trafford, nutmeg Tom Cleverley, give him a wedgie and leave, never to return. He is that good. But we won't buy him, we'll probably spend £50 million on Leon Osman instead.
This week, I found myself walking to work with a
spring in my step
at the mere thought of United buying Mata, a player we don't really need. Imagine what buying a central midfielder of real class would do to me. I'd probably explode.
That said, I don't expect United to make any more major moves this month, with the signing of Mata likely to be an exception rather than the rule. Then again, nobody expected that Spanish acquisition, so anything is possible.
I knew I'd shoe horn that Monty Python reference in.